Your Phone Should Be Private
Everyone needs a phone. Not everyone wants to be spied on. Reclaim your privacy with CalyxOS.
CalyxOS is an Android mobile operating system that puts privacy and security into the hands of everyday users. Plus, proactive security recommendations and automatic updates take the guesswork out of keeping your personal data personal.
CalyxOS Features
Own Your Conversations
💬 Call, text, or video chat privately with Signal.
🔐 Encrypted communication is prioritized and encouraged in the OS.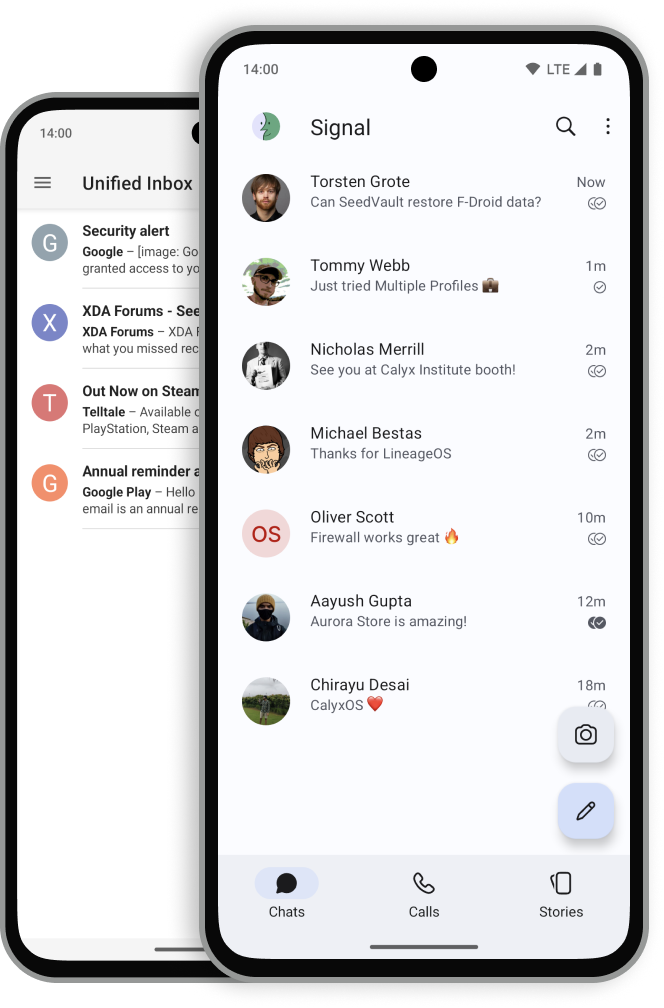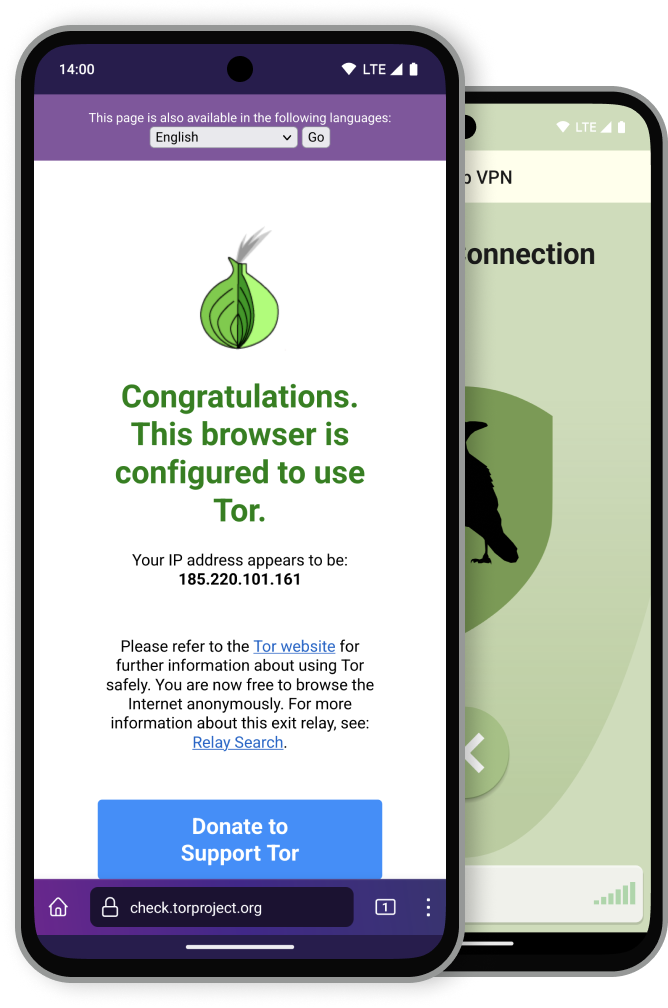 Download Your Favorite Apps
📲 Download all of your favorite apps from F-Droid and Aurora Store.
✌️ microG replaces some functions of Google Play Services while maintaining much more anonymity and privacy. Completely Optional.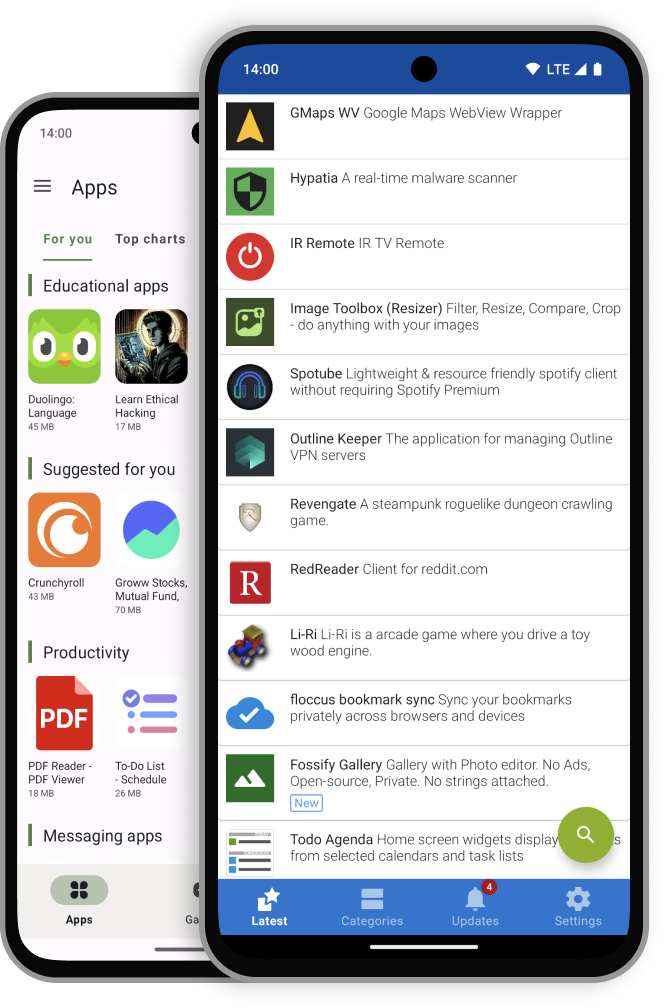 Learn More
About CalyxOS
Why did we create CalyxOS?
Learn More
👩‍🔬
Recent Research
User Personas
We recently conducted a diary study and a set of user interviews and synthesized a baseline understanding of who our users are. Download the research report!
Download PDF
Become a Member
CalyxOS is a collaborative open source applied research project sponsored by the Calyx Institute, a 501(c)(3) non-profit dedicated to making privacy and security available for all.
Join Now