CalyxOS Features
🎁 There's so much awesome packed into our OS.
Private by Design
Secure Networking
🚦 Datura Firewall gives you fine-grained control over network access for all of your apps.
🤝 Tethered network devices (USB or Wi-Fi) can use the phone's VPN or Tor.
🥸 Free and trusted VPNs from The Calyx Institute and Riseup.
🌎 Cloudflare DNS is available as a Private DNS provider.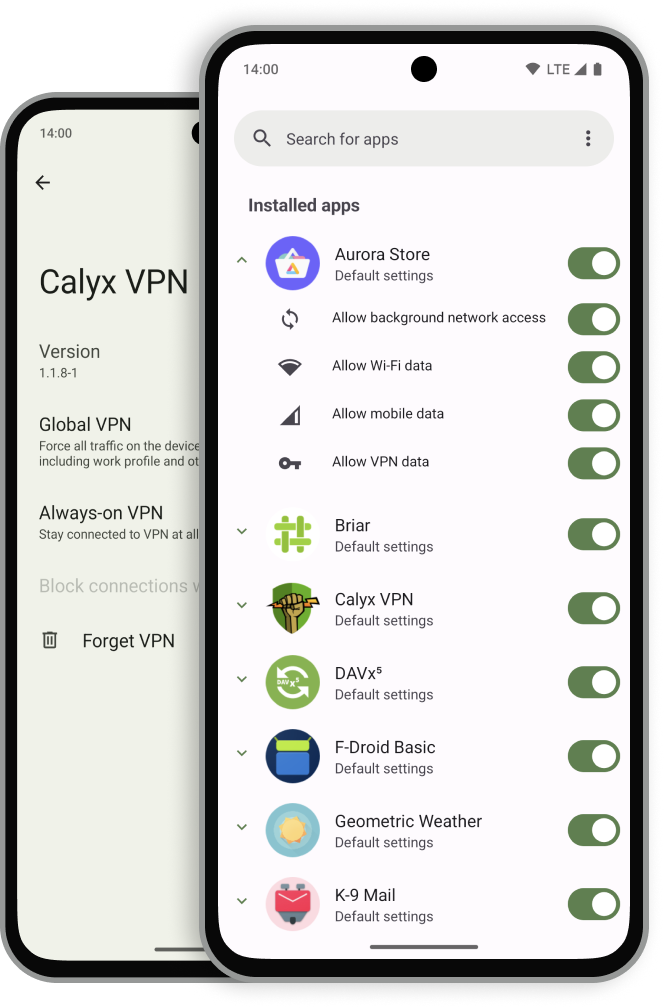 Limitless Functionality
✌️ microG replaces some functions of Google Play Services while maintaining much more anonymity and privacy. Completely Optional.
🗺️ Mozilla Location Services (and Dejavu) available as default location services.
📍 Nominatim available as default geocoding service.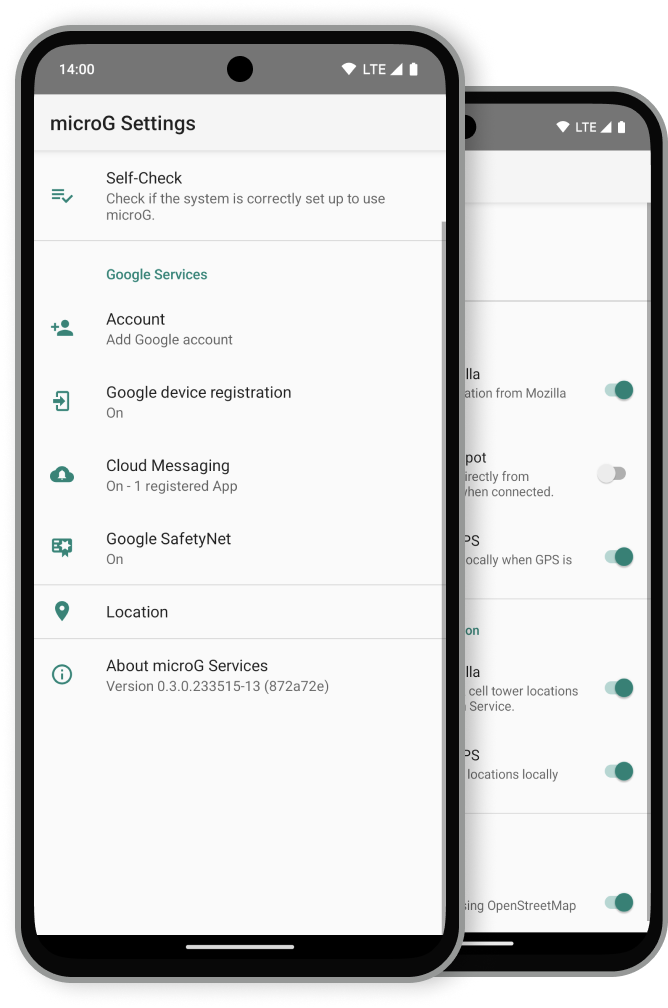 Device Security
📆 Automatic monthly over-the-air security updates.
⏲ Ability to turn-off Wi-Fi and Bluetooth when not being used.
🔐 Verified Boot ensures that the operating system has not been modified.
🛑 Block unknown USB devices.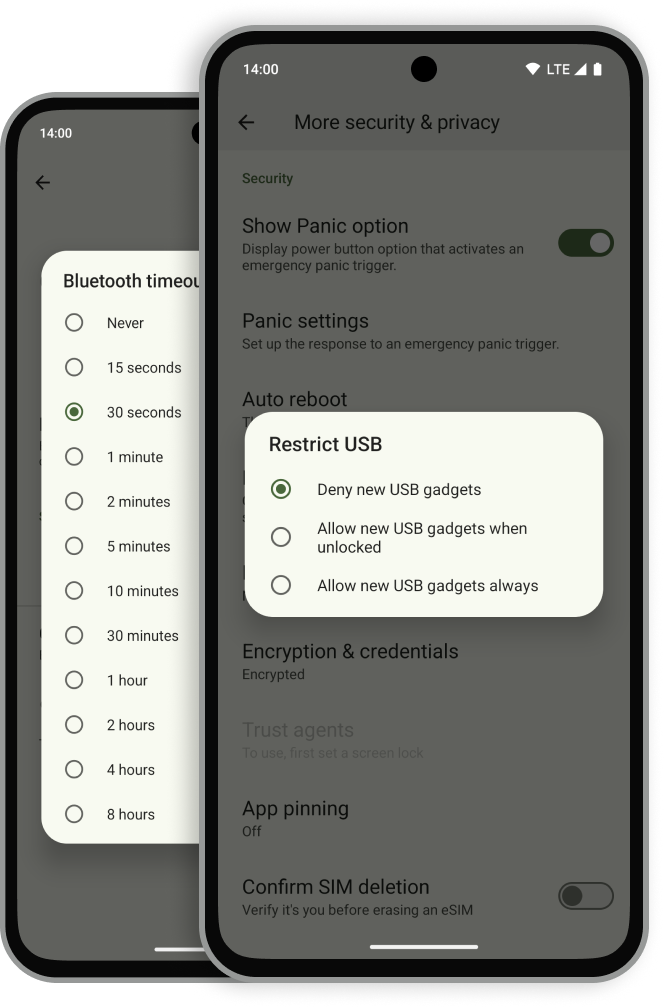 Trusted Agent
⚙️ Privacy settings lets you see what apps are requesting which permissions
🚨 Panic button functionality lets a user uninstall apps and more.
🤫 Sensitive Numbers privacy. Calls to numbers for help lines such as domestic violence, child abuse, suicide hotlines are not recorded in the call log.
📇 Access these numbers in the Helplines Dialer entry.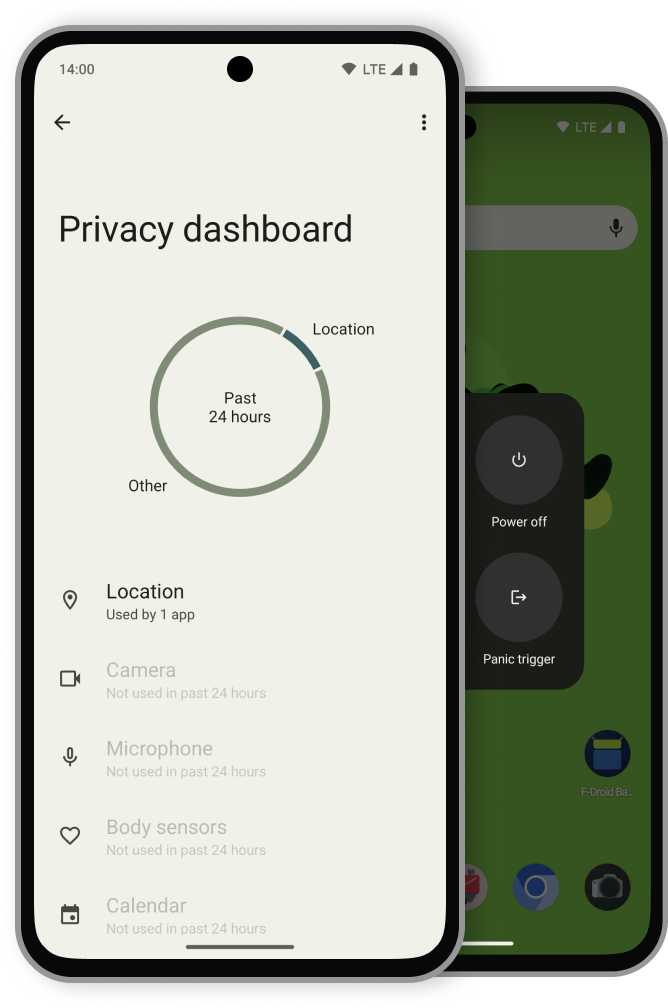 Secure Backup
⏰ Automatic backups (once configured) of your apps.
☁️ Backup your files to a USB drive or Nextcloud
🔐 Client-side encryption protects all of your backed-up data.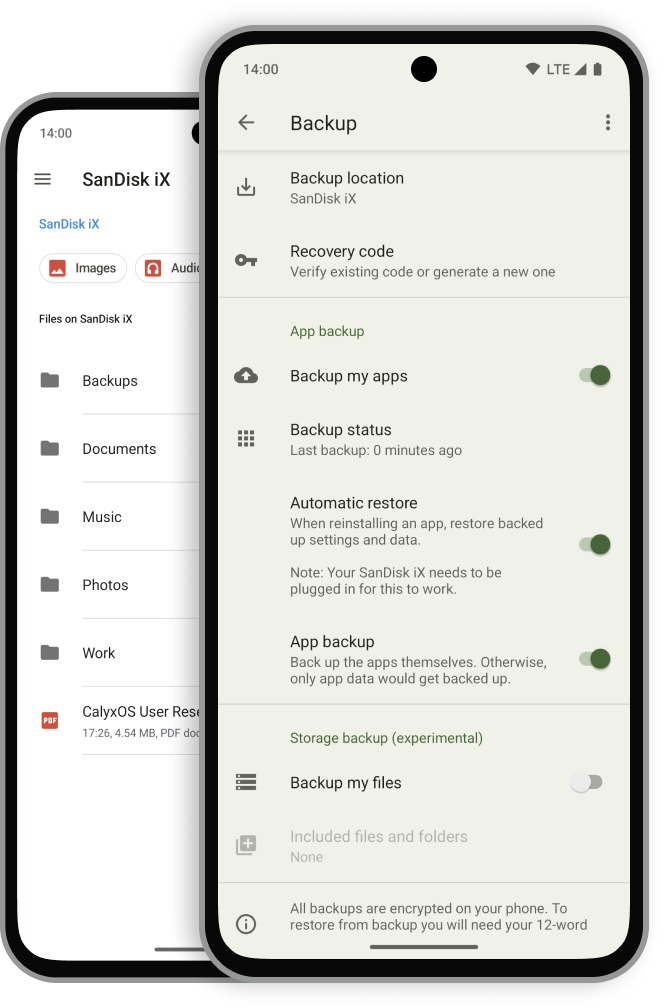 Private Dialer
📞 Directly make an encrypted call using Signal or WhatsApp from the Dialer.
💡 Learn about the privacy impacts of different channels of communication.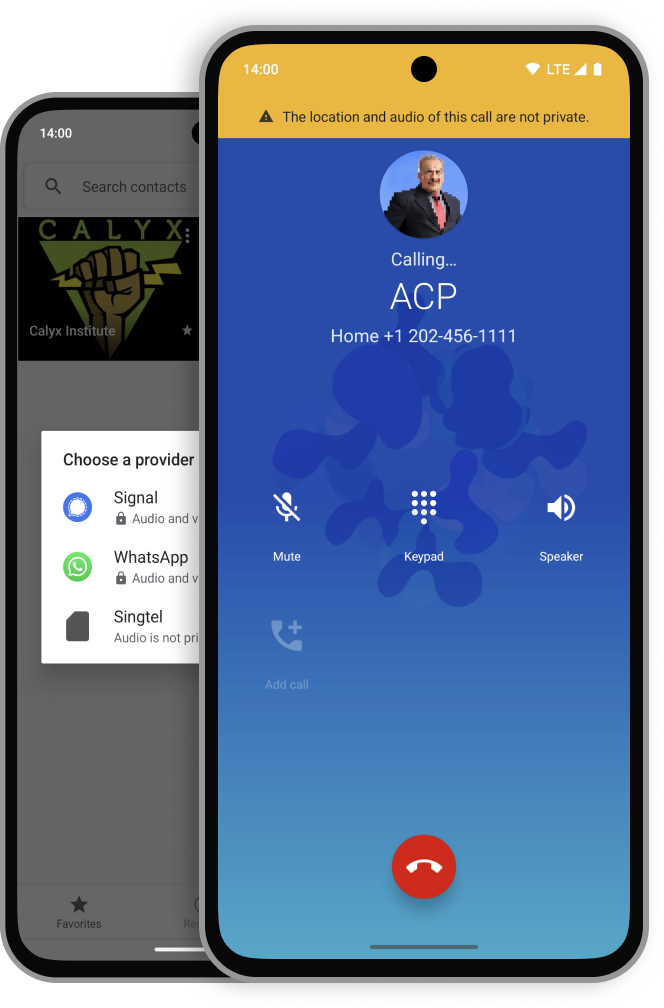 Speak Freely
💬 Speak freely with Signal video, calling, and texting.
📞 eSIM and dual-sim support, where supported by the hardware.
📧 OpenPGP encrypted email support using OpenKeychain and K-9 Email client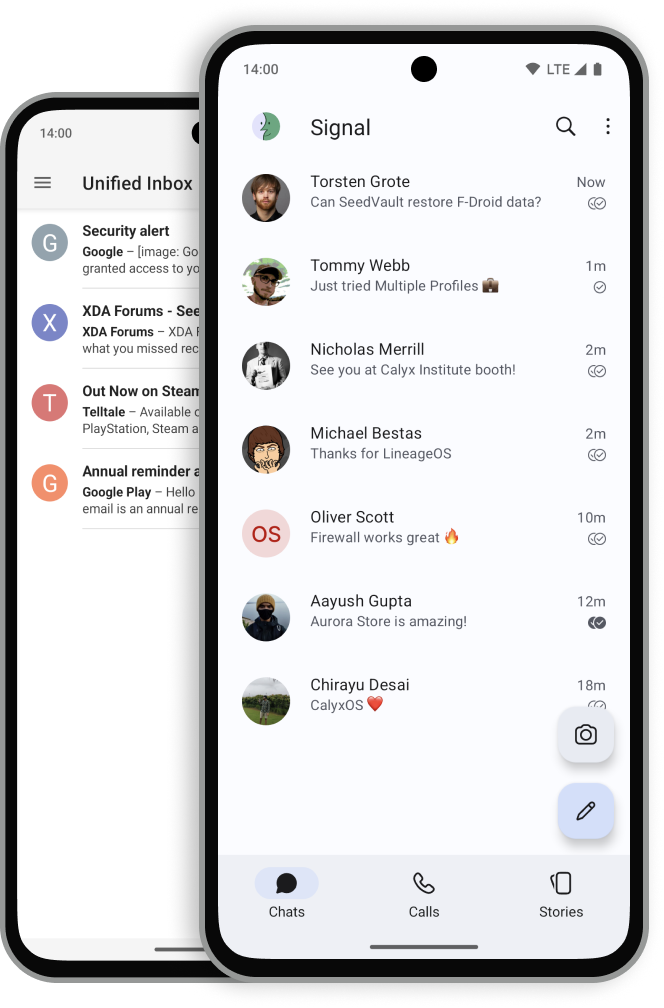 Browse without Censorship
🦆 DuckDuckGo Browser is the default web browser and search engine, which blocks ads and trackers.
🥸 Use Tor Browser to browse the internet without being tracked.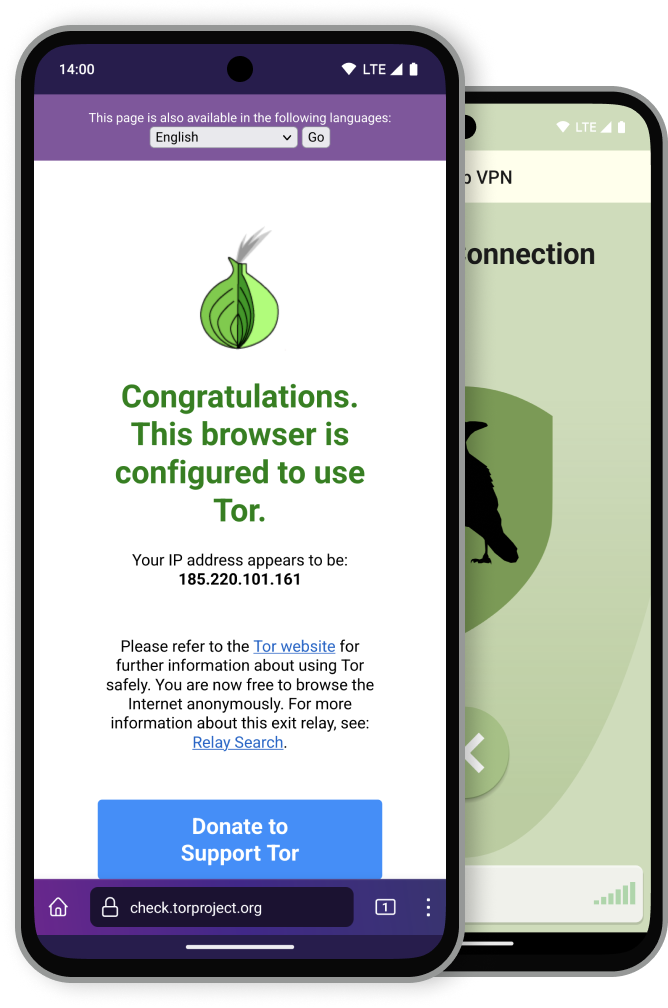 Your Favorite Apps
🎁 Get free and open source apps from F-Droid.
🛍 Use Aurora Store to install from the Google Play catalog anonymously.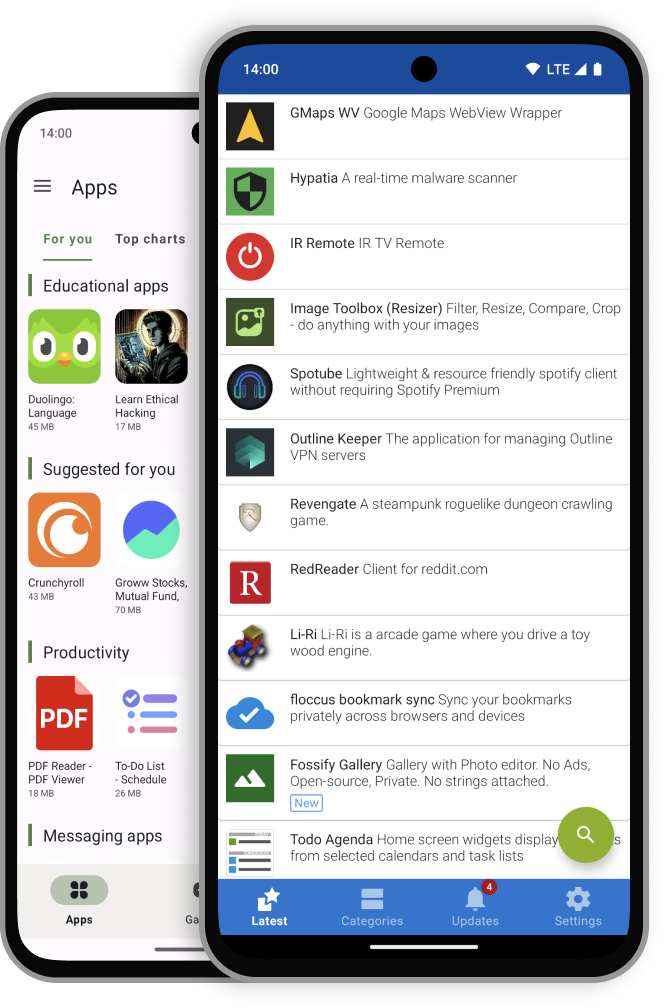 Strong Authentication
🙈 Scramble lockscreen PIN
🔐 Securely manage your encryption keys with OpenKeychain.